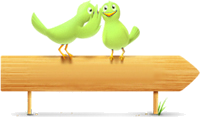 联系人:蔡盼
电话:021-61998208
传真:021-61998551
邮箱:shklbio@163.com
地址:上海市闵行区闵北路88弄1-30号第22栋BV145室

干扰素γ(IFNγ)重组蛋白
发布时间:2015-12-16
干扰素γ(IFNγ)重组蛋白
Recombinant Interferon Gamma (IFNg)
FOR IN VITRO AND RESEARCH USE ONLY, NOT FOR USE IN CLINICAL DIAGNOSTIC PROCEDURES!
| | |
| --- | --- |
| Organism species | Bos taurus; Bovine (Cattle) |
| Product No. | kl049Bo01 |
| Source | Prokaryotic expression |
| Host | E.coli |
| Purity | > 95% |
| UOM | 50ug |
| Predicted Molecular Mass | 18.4kDa |
| Concentration | 9.6 |
| Applications | SDS-PAGE; WB; ELISA; IP. |
| Endotoxin Level | <1.0EU per 1μg (determined by the LAL method) |
| Residues | Gln24~Thr166 with N-terminal His-Tag |
| | |
| --- | --- |
| Formulation | Supplied as lyophilized form in 20mM Tris, 150mM NaCl, pH8.0, containing 1mM EDTA, 1mM DTT, 0.01% sarcosyl, 5% trehalose, and preservative |
干扰素γ(IFNγ)重组蛋白SEQUENCES
The sequence of the target protein is listed below.
QGQFFRE IENLKEYFNA SSPDVAKGGP LFSEILKNWK DESDKKIIQS QIVSFYFKLF ENLKDNQVIQ RSMDIIKQDM FQKFLNGSSE KLEDFKKLIQ IPVDDLQIQR KAINELIKVM NDLSPKSNLR KRKRSQNLFR GRRAST
USAGE
干扰素γ(IFNγ)重组蛋白Reconstitute in sterile PBS, pH7.2-pH7.4.
STORAGE AND STABILITY
Storage: Avoid repeated freeze/thaw cycles. Store at 2-8oC for one month. Aliquot and store at -80oC for 12 months.
Stability Test: The thermal stability is described by the loss rate of 干扰素γ(IFNγ)重组蛋白the target protein. The loss rate was determined by accelerated thermal degradation test, that is, incubate the protein at 37oC for 48h, and no obvious degradation and precipitation were observed. (Referring from China Biological Products Standard, which was calculated by the Arrhenius equation.) The loss of this protein is less than 5% within the expiration date under appropriate storage condition.
About the MARKER (complimentary)
Effective Size Range: 10kDa to 70kDa.
Protein bands: 10kDa, 14kDa, 18kDa, 22kDa, 26kDa, 33kDa, 44kDa and 70kDa.
Double intensity bands: The 26kDa, 18kDa, 10kDa bands are at double 干扰素γ(IFNγ)重组蛋白intensity to make location and size approximation of proteins of interest quick and easy.
Ready-to-use: No need to heat, dilute or add reducing agents before use.